首页 >
SuperMoms gather in one big #SuperMomsClubSUPERMeetup
稿件来源:菲律賓商報
2023年05月11日 16:29
  Me time and self-care remain supreme at SM for Mother's Day
  SM Supermalls' SuperMoms Club marked the beginning of a wonderful Mother's Day celebration by gathering hundreds of super moms at the #SuperMomsClubSUPERMeetup on May 4 at the SM Mall of Asia.
  Moms from all walks of life gathered at the Main Mall Atrium, SM Mall of Asia to connect, learn and be inspired. This is the third SuperMoms Meetup event organized by SM Supermalls, with the first two targetted to work-from-home moms and pregnant moms, respectively.

During the event, CEO and Founder of Filipino Home Based Moms MK Bertulfo delivered a keynote address that shared insightful tips on how moms can bounce back from life's challenges while raising kids.
  "To take care of others, start by taking care of yourself. Even SuperMoms should know when to pause and take a break." said MK Bertulfo
  Further, SuperMom-bassadors, including Bertulfo, were also introduced during the panel discussion. She was joined onstage by co-ambassadors, Carla Perlas, VP of Communications at The Parentinc, 100 Most Influential Filipino Women on LinkedIn (2021, 2022), and mompreneur; and, single working mom Alex Sy who is also an events host, sports anchor, and influencer.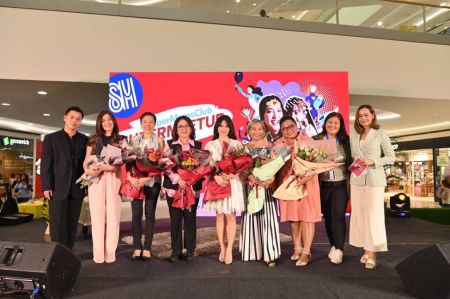 The SuperMom-bassadors shared relatable anecdotes and unique perspectives of being SuperMom Boss, SuperMom-preneur, Super First-Time Mom, and Super Single Mom to provide helpful tips that would urge all the audiences to #KeepGoingSuperMoms. Super First-Time Mom and special celebrity guest Elisse Joson also shared her journey to motherhood and the things she learned about herself and her baby, Felize.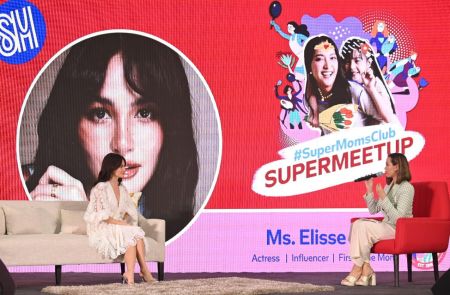 Also, the SuperMoms Club SUPER Meetup honored and recognized three super wonderful mommas who contributed to the community in their own simple ways. SuperMom Analyn B. Fajardo was awarded as Most Active Member for consistently being active in the SuperMoms Club group. The SuperMoms Club Meet-up Superstar was given to Catha Uy for being present in all three meetups. And lastly, the Mrs. Congeniality Award was given to Jaycelle Playda for bringing new members to the group.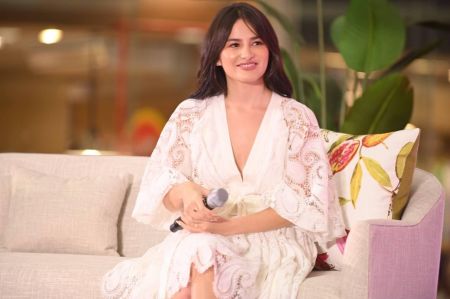 At the end of the program, lucky SuperMoms won special prizes at the raffle and other awesome surprises. The participants also enjoyed exciting activities, pampering sessions, and special prizes given to them by SM Supermalls and sponsors including SM Markets, SM Malls Online, SM Deals, Watsons, Pink Parlour, Celeteque, Baby Company, UL Skin Sciences, Fortima, GynePro, Cinnabon, and Designer Blooms.
  Started in 2018, SM Supermalls' SuperMoms Club is the Philippines' largest mommy community on Facebook. It's an avenue to connect with like-minded moms navigating their motherhood journey, with discourse on hot-button topics about parenthood, child-rearing, career, and women's health among others under the #SuperMomsClubConvo.
  A jam-packed May for the SuperMoms
  From May 4 to 14, super mommas will be treated to pampering moments, memorable experiences, and shopping deals at SM!
  Make sure to mark your calendars, SuperMoms, for a Mother's Day celebration with tons of incredible deals, gifts, treats, and spots at SM. Enjoy your much-needed "me-time" and pamper yourself, eat scrumptious food, and shop 'til you drop because you deserve it, Queen!
  Never miss out on the latest SuperMoms gatherings this Mother's Day! To know more about the SuperMoms Club, join the Facebook community for moms, by moms via: www.facebook.com/groups/SMSuperMomsClub.