首页 >
The Food Hall Experience: Where to Eat and Make Memories(2)
稿件来源:菲律賓商報
2023年06月07日 20:13
  Do you want to know what the Best Pizza in Vancouver tastes like? Hurry on now to Steveston in SM Center Pasig Food Hall. Taking pride in serving food with only the freshest ingredients, Steveston Pizza provides fun ways for your palate to enjoy pizza flavors well-crafted by their Head Chef. You can taste the freshness of the ingredients in the pizza for yourself.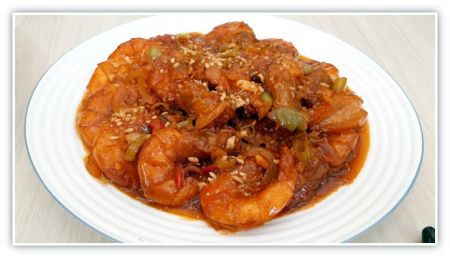 You can choose from their menu of pizzas with playful themes like Colors, Elements, Journeys, and so much more. Do you want a pizza that reflects the taste of your favorite color? How about exploring the flavors of different places in the comfort of your seat in the Food Hall? When it comes to exquisite pizza dining, you can always treat yourself well with Steveston Pizza.
  Don Don Yamagata
  Best Sellers: Sausage & Egg, Classic Don Don, Triple Cheese, Glazed Ham
  Have you ever tried Hashimaki? It is a Japanese pancake snack. The name directly translates to chopstick roll. A cousin to Okonomiyaki and Takoyaki, it's rolled with vegetables and meat and then topped with different kinds of sauces and toppings. It may look different but tastes as good as its food cousins! Feast your eyes on the harmony of colors from the fillings and toppings of Don Don Yamagata's Hashimakis.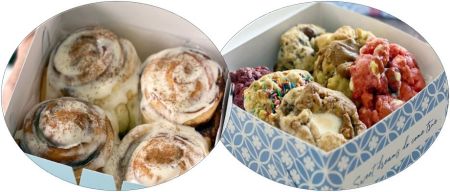 Now, where do you get it? You can find Don Don Yamagata at the Food Hall! Don Don Yamagata has a variety of flavors and fillings to choose from. Try their Triple Cheese Dondon for a classic treat or their Glazed Ham Dondon for something savory and sweet. All these good flavors rolled on a stick. Add more colors and flavors to the comfy atmosphere in the Food Hall. Your first taste of Hashimaki will be memorable at Don Don Yamagata!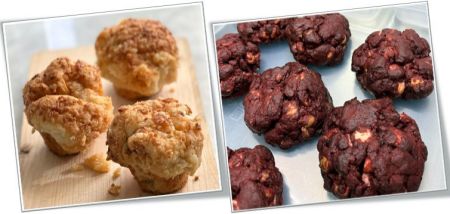 Remilly's Yema Cake - Non-traditional but authentic Filipino Cakes tweaked to satisfy sweet cravings.
  Best Sellers: Yema Classic, Yema Caramel, Yema Mango, Yema Ube
  Yema is a great sweet treat, add cake into the mix and you'll have a full-fledged dessert! The Classic Pinoy Yema Cake has potential, and Remilly found a way to switch things up with the introduction of new flavors to choose from. Just have a look at their best-selling sweet yema cake flavors like Yema Caramel, Yema Mango, Yema Ube, Yema Choco, and many more. All sweet and surprisingly takes your palate on an adventure.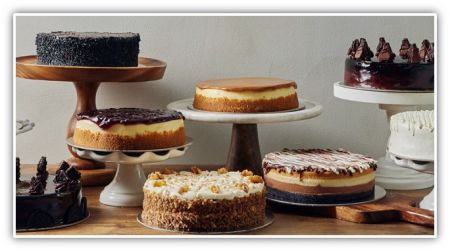 Though different from traditional cakes, Remilly's Yema Cake brings you on a sweet journey. Take a sickly sweet bite out of their yema cake. Nothing is better than enjoying these cakes with friends and family over stories told while chilling in the Food Hall. Perfect for sharing and gifts, you can make Remilly's Yema Cake a part of your every celebration or an occasional reward for a job well done.
  Steak and Gravy
  Best sellers: Steak Fried Rice, Spicy Hungarian, Porter House, Country Fried Chicken
  A little smoke adds spice to the whole ambiance of Food Hall! There is something about the smell of piping hot food served in a great environment. Now, where do you get a sizzling serving of hearty meals? Take a look at Steak & Gravy! Steak & Gravy offers rice meals for classic steak meals that you can sink your teeth into. Choose among their best sellers like Steak Fried Rice, Spicy Hungarian, Porter House, and Country Fried Chicken. All are served smoking hot.
  Keep an eye on their other treats like Truffle Fries and other goodies to pair with your meals! Steak & Gravy keeps it hot and heavy with their full-packed rice meals. The Food Hall may be cozy, but that doesn't mean the food can't be hot. Fried or grilled, Steak & Gravy adds heat to the breeze in the Food Hall.
  Kitchentable
  Best Sellers: Salt & Pepper Shrimp, Steamed Fish (Pompano), Miki Bihon, Buttered Garlic
  When craving seafood, Kitchentable by BNG has got you covered. If you're craving the Dampa-paluto style, you can get that here at the SM Center Pasig Food Hall! Kitchentable specializes in meals served hot. When you're with your family, you can treat them with a big platter from Kitchentable by BNG. Big servings are enough to enjoy with your friends and family.
  Choose from their vast menu of seafood meals cooked in multiple ways. At Kitchentable, all seafood is cooked to all good food. From shrimps to crabs and more, Kitchentable serves everything fresh to satisfy your seafood cravings.
  Reyes BBQ - Home of the Manila-style favorites you crave for!
  Best Sellers: Whole Boneless Chicken, Kare Kawali, Luglog, Pork BBQ
  Founded in 2002, Reyes Barbecue has been in business for a long time, serving classic grilled goodness with Manila-style grilled favorites. Whether alone or with family, you can enjoy filling meals at Reyes Barbecue. Bring the smoke in to spice up the chill mood of the SM Center Pasig Food Hall!
  Their menu includes grilled meats and seafood meals best paired with tangy and sour add-ons like ensalada, pickled cucumbers, and atchara. They also serve smoking-hot meals served on sizzling plates! If you're looking for authentic grilled goodies that will leave you full yet wanting more, head to Reyes Barbecue.
  Halo Halo Story - We sell premium halo halo served only with the finest ingredients
  Best Sellers: Ubeng Ubeng Ube, 4 Cheese, Halo Halo ng Kapitbahay, Buko Pie
   When the heat gets to you, the best way to beat it is with a Filipino classic: Halo-Halo. Halo Story offers their flair to this childhood favorite with their premium halo-halo made with the finest ingredients. After indulging in hearty meals, a good dessert is what you'll need. Slow down the pace and lean back as you relish in the sweet confections from Halo Halo Story.
  Chill out from the hustle and bustle of your busy day with a fresh serving from their line of cooling halo-halo. Pair that with the homey ambiance of the Food Hall, and you'll have the frostiest and sweetest break in your life that you didn't know you needed!
  Nine Fresh - For Desserts and Milktea Lovers!
  Best Sellers: Happiness Cup, Strum-a-berry, Honeybee Cup, Aww in a Cup
   If you want to dig deep into the cool refreshments you can get at Nine Fresh in the Food Hall, consider Nine Fresh! Established in 2012, Nine Fresh offers a wide selection of beverages and dessert scoops with different flavors and toppings to match your cravings.
  When you want the cool temperature to get cooler, look no further than the desserts and drinks at Nine Fresh. They mainly offer Singaporean Dessert Bowls to take you on a different sweet journey. Satisfy your sweet tooth with their chilled taro balls cups, and other beverages. Innovative and wallet-friendly, explore the dessert experiences they offer at Nine Fresh.
  Crukitchen - Established 2007. Cakes and Pastries supplier in Manila
  Best Sellers: Salted Caramel Cheesecake, Carrot Walnut Cake, Lemon Bars, Belgian Crinkles
  End your day on a sweet note with a delectable slice of cake or a bite from your favorite pastry at Crukitchen. They have been in the business of making delightful goodies since 2007. They serve not only premium cakes but also other pastries that will leave you asking for more. Get a hold of all the great bites they have on their menu.
  Check out their best-selling cakes and bites, including Salted Caramel Cheesecake, Carrot Walnut Cake, Lemon Bars, and Belgian Crinkles. Let your palate explore the variety of sweets you can enjoy with friends and family! Visit them at Food Hall and indulge in their sweet treats.