首页 >
The Food Hall Experience: Where to Eat and Make Memories
稿件来源:菲律賓商報
2023年06月07日 20:13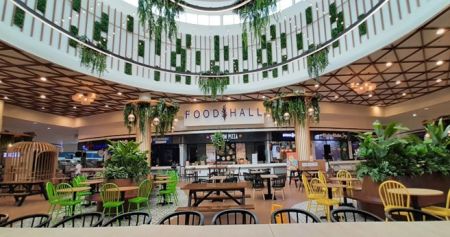 Food holds a special place in our lives. It's not just about satisfying hunger but also about bringing people together. We want to create memories and unforgettable experiences with the people we eat with. Each dining experience should be an adventure filled with different flavors, aromas, and textures that excite our taste buds.
  In the new Food Hall At SM Center Pasig, we believe food is more than fuel for our bodies. We believe that food is also about enjoying every bite and making moments that will last a lifetime.
  We also believe that good food can be made better by immersive dining areas. So every time you visit the Food Hall, we ensure that you will feel the comfort in every seat, every green plant, and every light that uplifts your dining experience. Whether you are in the mood for comfort food, you feel a little adventurous, or just looking for a chill spot to hang out with friends and family, our food hall has your back. Every corner of the Food Hall has unique food experiences to offer. So let us let ourselves take a trip to flavor town! With all our friends and family aboard!
  So what are you waiting for? Get your taste buds ready, grab your friends and family, and let's go on a food adventure through the Food Hall! Buckle up and get ready for a food journey like no other! We'll share some of our favorite spots and dishes that you can try and make fun memories with your loved ones!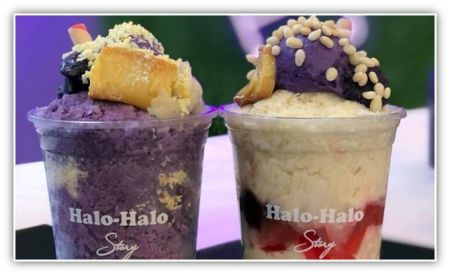 Panaderro - The Home of 110g Fat Cookies
  Best Sellers: Classic Cinnamon Rolls, Garlic Cream Cheese Rolls, Mixed Braids
  Calling all bread enthusiasts and lovers of all things delicious! If you are looking for a perfect balance of flavor and artistry, Panaderro is the best place for you. Get ready to step into the warm and cozy atmosphere of Panaderro, where the delicious scent of freshly baked bread fills the air.
  At Panaderro, they ensure that every bite will burst with authentic flavors, whether it is a morning toast, sandwich for lunch, or just a sweet pastry to satisfy your cravings. So if you want some mouthwatering aromas and delicious treats, visit Panaderro!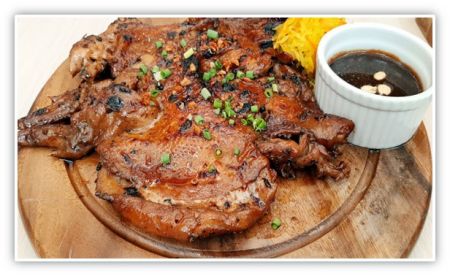 Bibingka Manila - Serving fresh gourmet bibingkas by the box for you to enjoy at home!
  Best Sellers: Original w/ Salted Egg, and Cheese, Ube Halaya with Cheese, Bibingka with Suman Latik
   Nothing beats the taste of classic Bibingka. Yet, we should welcome new flavor experiences! If you are looking for a nostalgic taste of authentic Filipino delicacy, look no further than Bibingka Manila! At Bibingka Manila, they believe in deliciousness worth sharing. These baked goodies aren't only for the Christmas Season; enjoy good food with your friends and family any day of the year.
  You can find the right mix of sweet, salty, and savory among their wide selection; there is room for everyone. Savor the flavor from their Corn and Kesong Puti Bibingka With Whipped Maple Butter which is the right mix of sweet, salty, and buttery. These savory treats match the cozy vibe of the Food Hall. Pick a seat, gather with your friends and family, and take a hefty bite of these well-loved rice cakes from Bibingka Manila!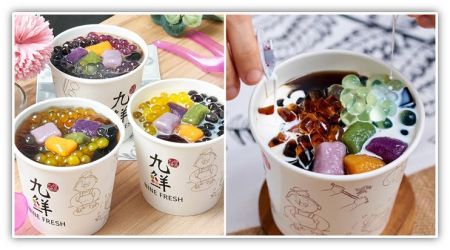 But First Coffee - Because coffee doesn't have to be expensive
  Best Sellers: Vietnamese, Spanish Latte
   When you need that coffee boost while exploring the Food Hall, your well-loved cup doesn't have to be expensive. The people from But First Coffee believe in good coffee that will not break the bank if you plan to check out the rest of the Food Hall. What is more enjoyable than appreciating the Food Hall ambiance with a cup of coffee in your hand?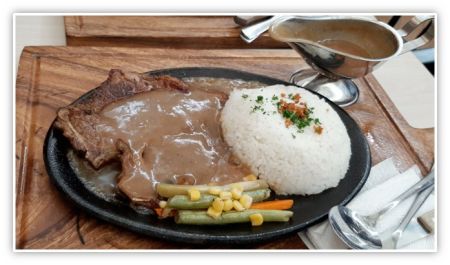 At But First Coffee, you can enjoy high-quality local coffee from beans produced by local farmers. Whether you like your cup hot or cold, But First Coffee has your back. They have multiple blends to choose from at an affordable price. While chilling down at the Food Hall, you can pair your coffee with treats too. Take a bite at their delicious food like Coffee Buns, Cheesecakes, and other sweet delights. You must watch out for their best sellers: Vietnamese and Spanish Latte. If you need good coffee at a great price, look no further than But First Coffee.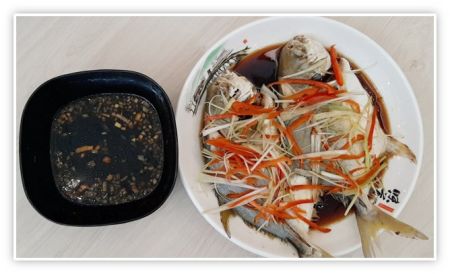 Tako Kaizen - A takoyaki speciality store that mainly offers takoyaki - a popular Japanese snack
  Best Sellers: Big Tako, Bacon & Cheese, Kani & Corn
  Takoyaki is a great snack, everyone knows how good they can be. When it gets chilly at the Food Hall, these sizable snacks will help warm you up! You can get these in different fillings from their selection at Tako Kaizen. Aside from the takoyaki, you can also try their Karaage Bites. The crispy deep-fried chicken goodness is best paired with the filling takoyaki snacks.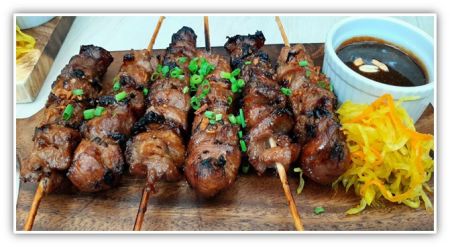 Get a taste of Japan with every bite of Tako Kaizen Takoyaki. Snacks are served to you warm enough to make things hotter when things get chilly in the Food Hall. If you're looking for affordable and filling Japanese snacking, look no further than Tako Kaizen!
  Monga - The #1 Taiwanese-style fried chicken that distinguishes itself
  Best Sellers: The King, Fried King Oyster Mushroom, Chee-z (Original)
  Can you imagine life without fried chicken? Just imagine the oily, crunchy, and meaty bites you will miss out on! After all, who will say no to crispy and flavorful fried chicken? Monga prides itself on being the #1 Taiwanese-style fried chicken with personal twists to the classic Taiwanese street snack. You can taste the mouthwatering Monga fried chicken marinated in honey, dipped in batter, and fried to perfection. Every bite is surely crackling, sweet, and delectable.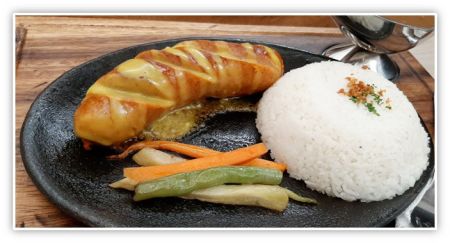 You can choose thick and juicy Monga fried chicken in five distinct flavors. You can also check out different cuts like wings, nuggets, popcorn chicken, and more. Make dining better when you eat your heart out in the Food Hall, where good food is made better by the welcoming ambiance. If you're looking for authentic Taiwanese-style fried chicken, look no further than Monga!
  Steveston - The best pizza in Vancouver, Canada - now in the Philippines。
  Best sellers: Caveman, Feta and Chicken, Shrimp Pizza