首页 >
Asian cult-fave Ming Sing Agua de Florida is a mainstay in the Filipina Tita's purse
稿件来源:菲律賓商報
2023年03月29日 22:34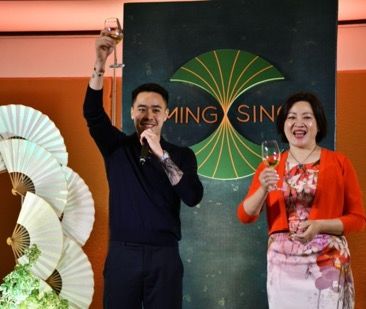 Ming Sing Taiwan CEO Evelyn Kwok and Ming Sing Philippines Co-Director of Business Development Leo Lau toasts to the official launch of Ming Sing Philippines.
  Throngs of women empowerment content in the digital space. Hundreds of advocacies uplifting women: anti-violence against women, women-led careers and businesses, women in STEM, and more. Poignant and meaningful celebrations of women: from Women's Month, Women's History Month, and every celebration of individual woman achievers in between.
  These are just some of the proof that women have and can truly do it all.
  And behind every empowering thing that women do is the consciousness that she needs to take care of herself first so that she can be equipped to do just that.
  This is the inspiration behind the newest tita essential making its home as a must-have in your daily purses. Taiwan brand Ming Sing officially launched its line of self-care products that do it all, to help the empowered woman do it all. The brand's intimate launch on March 24 at EDSA Shagri-La sported the theme – also the brand's tagline – 'She Can Do it All'. The phrase is an empowering battlecry stemming from the belief that self-care is an important foundation and cornerstone of setting oneself up for the success she chooses for herself. The event featured content creator, educator, and self-love advocate Ayn Bernos as the event's keynote speaker, and content creator and courtside reporter Sabrina San Diego as host.
  Ming Sing Taiwan CEO Evelyn Kwok also graced the event with a speech of her own. "We are proud to be bringing the Ming Sing Agua de Florida legacy, and a host of other self-care products, to the Philippines. We believe that this is just what Filipinas need to feel physically and spiritually well so that they can do everything they set their mind to," she shares.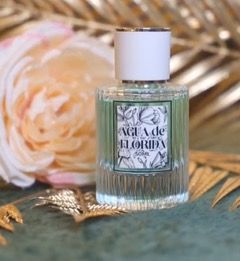 "Agua de Florida'' or Florida water by Ming Sing was first formulated in 1907, and has since become a staple in every Chinese household. Touted as a multiuse product, agua de Florida has been used by women for generations to help remove body odor, to freshen the air, to calm the nerves, relieve headaches, soothe itches, and even sanitize one's environment. Ming Sing's agua de Florida includes a unique blend of 70% denatured alcohol and essential oils, and sports a nostalgic scent reminiscent of those comforting, unhurried days with your favorite lola. The formulation is safe to use for multiple applications such as perfume, fabric or air freshener, and even a gentle surface cleaner.
  Agua de Florida has also gained popularity in popular culture primarily for its applications in spiritual wellness. It is thought to enhance rituals, cleanse negative energy, be used for ancestral offerings, and provide a variety of metaphysical benefits. As a nod to this, Ming Sing's launch also featured Ea Torrado, Certified Tarot Reader, Energy Healer, Mindfulness and Meditation Coach, and Reiki Master Level III, who did tarot readings for attendees of the launch. Her ritual included spritzing agua de Florida to cleanse the air during readings.
  Ming Sing also introduced their other multi-use products: the Moisturizing Candle, Mosquito Repellent, Crystal Hand Sanitizer, and Itch Reliever.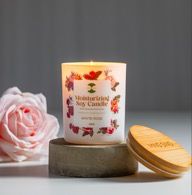 ● Moisturizing Candle
  Available in scents of White Rose and Red Rose, it also has the moisturizing properties of a lotion. The secret is in its unique blend of soy and coconut wax, which melts at body temperature. It's 100% safe for body use and even treats minor skin conditions like psoriasis, eczema, dry or cracked skin, and rough cuticles.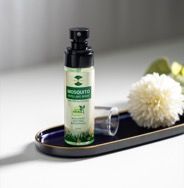 ● Mosquito Repellent
  Free of chemicals, this Ming Sing Mosquito Repellent contains Citriodiol® by Citrefine, a natural, organic plant-based substance tested and proven to be just as efficient as the synthetic DEET commonly found in insect-repellent products, without the harmful aspects. This fragrant protection lasts up to 4 hours so you can enjoy the outdoors more!
  ● Crystal Hand Sanitizer
  These last few years have taught everyone, especially Filipinos, the importance of regularly sanitizing our hands and spaces. Many companies have released their own version of disinfectant, sanitizer, or alcohol. Ming Sing's own has disinfectant properties as well as spiritual healing properties, as they contain crystals like Citrine (for boosting one's self-esteem), Tourmaline (for manifesting joy and contentment), and Olivine (for clearing out negativity and promoting spiritual healing).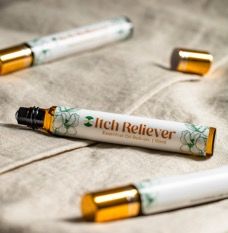 ● Itch Reliever
  Ming Sing's Anti-Itch Roller blends a tailor made ingredient called Minbishu with a handpicked selection of gentle essential oils that can effectively soothe itchy skin and calm inflammation. You can bring this on the go or in your first aid kit.
  More Than a Self-Care Product
  In charge of Philippine operations and ensuring tradition meets today's consumers' modern tastes, Ming Sing Co-Director of Business Development Leo Lau emphasized in his address that the brand launch is just the beginning. "There's more to look forward to from the Ming Sing line, because our philosophy is to put a twist to everyday products. . Just like how Ming Sing Agua de Florida touched so many lives back then, we want to do the same with our new product line. This is truly just the beginning. This is all still a work in progress. People can look forward to more from the brand, not just in the way of products but especially in the way we strive to make an impact for women and the community."
  More than a wellness brand with multi-purpose products, Ming Sing's primary intention in building an empowered brand is to help uplift and empower Filipino women and remind them that they can dare to Do It All. The company soon aims to support women-centric advocacies, particularly those that help bolster women's careers and women-led enterprises in the Philippines, ensuring that they stay true to the brand's long-standing values of being made for women and led by women. Visit the Ming Sing website for more information on the company, the products, and the advocacy. You may also follow Ming Sing's official Facebook, Instagram, and TikTok accounts @mingsingph.
  Ming Sing's Agua de Florida and the rest of its product line is available via Shopee and Lazada.