Where to Eat and Enjoy the Summer Heat at Baguio City - SM City Baguio Food Crawl Guide
稿件来源:菲律賓商報
2023年03月21日 11:35
  Summer is just around the corner and Baguio is one of the popular tourist destinations enjoyed both by local and international tourists in the Philippines. While the City of Pines is known for its cool weather throughout the year, it also offers unique and amazing food palettes that visitors can enjoy.
  So If you're looking for a summer getaway that's filled with good food and amazing scenery, make sure to visit Baguio this year!
  Highland Brew Café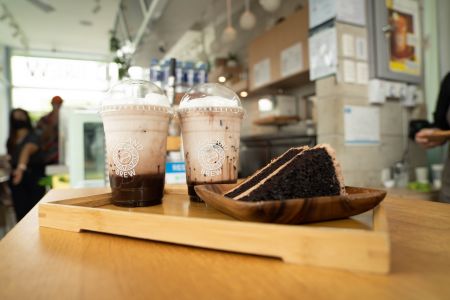 Partnering the cool breeze and cold weather in Baguio with premium Highland Coffee and Filipino native pastries is a must! Highland Brew Café shows off fresh adventures in every cup. The café showcases adventure spots in the Cordillera to bring you the amazing experience of the Philippine outdoors. Enjoy your cool summer vacation at Baguio with warm and premium quality coffee.
  Tea House Kitchen by Chona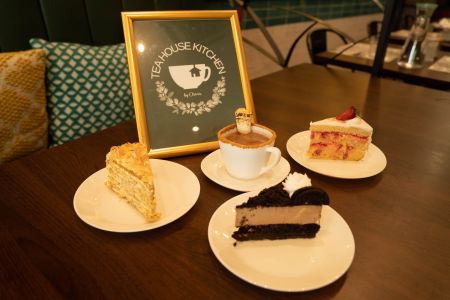 Tea House Kitchen by Chona offers Chinese Filipino cuisines with infusions of Asian delicates. You can enjoy palabok, pansit, spaghettis, streamline cakes, lumpiang shanghai, pastas, chicken wings, salads, and many more! If you are looking for a great restaurant that offers a wide variety of food offerings in Baguio, Tea House Kitchen by Chona is one.
  Taqueria Chupacabra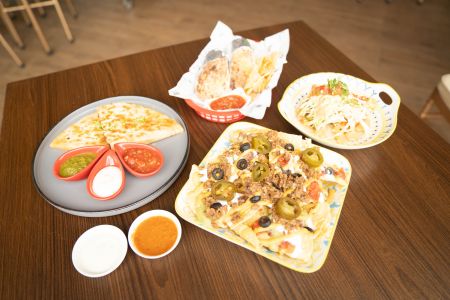 If you want something different this summer in Baguio, you should definitely try out the Authentic Texan – Mexican Cuisine of Taqueria Chupacabra. The restaurant showcases home of the original street tacos and cheap beer while offering some burritos, barbeques, quesadillas and enchiladas too. If you've heard of El Chupacabra in Poblacion Makati, Taqueria Chupacabra is actually their company offspring.
  H.O.Y. House of Yolo Yogurt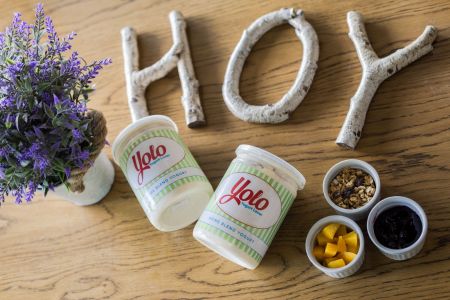 Yogurt can surely be eaten anytime, anywhere. If you're a yogurt lover or just want to try something new, visit the H.O.Y. House of Yolo Yogurt in Baguio. They pride themselves with their very own home blend yogurt featuring the best of Highland and local products from other provinces. With their tagline, "Eat healthy, Eat Local。", the restaurant doesn't limit themselves with just yogurt related products but also Asian cuisines such as baked hopia, cheesy pie, apple peanut bread, banana bread and carrot-squash bread. A perfect way to enjoy healthy yet very tasty foods!
  Coffee and Pine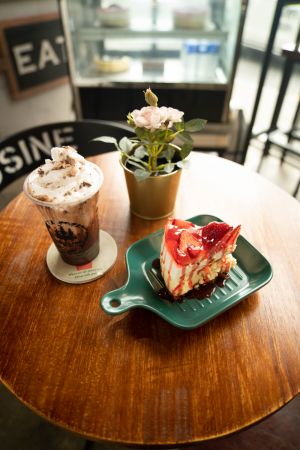 Looking for a unique coffee experience during your visit or stay in Baguio? Check out Coffee and Pine, the local coffee shop in Baguio known for serving one of the town's finest coffee. This February, enjoy their special Strawberry Series, made with fresh, natural ingredients. Satisfy your taste buds with a Strawberry Frappe, Smoothie, or Yoguroto, or try their Baguio Zest for a twist. It's not just the drinks that make Coffee and Pine stand out - their cozy ambiance, aesthetic mood, and soothing music will make you fall in love with every sip. Head to Coffee and Pine in SM City Baguio today and experience it for yourself!
  Vizco's Restaurant and Cake Shop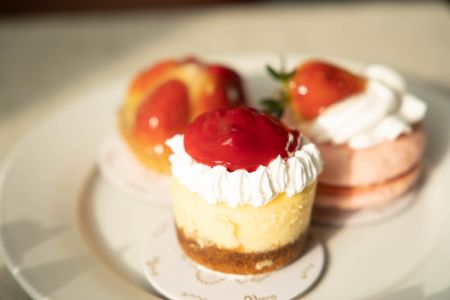 Indulge in a sweet escape at Vizco's Cake Shop and Entree by Vizco's this Summer season. The cafe is known for its delectable desserts and offers a wide array of treats that are sure to satisfy any sweet tooth. Their signature Strawberry Shortcake is a crowd favorite that patrons can sink their forks into. In addition to their desserts, the cafe also serves Western dishes such as salads, pasta, pizza, and specialty rice meals that will satisfy any craving for savory dishes. For a limited time this February, visitors can also try the limited edition Strawberry x Kitkat Mousse Cake - a heavenly creation that's only available for a short time. Don't wait any longer to experience a sweet slice of heaven at Vizco's Cake Shop and Entree by Vizco's.
  James Wright Café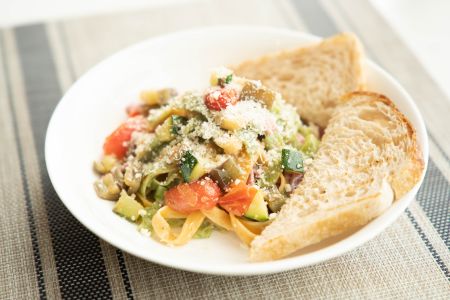 This amazing café in Baguio offers all-natural and affordable breads made by artisan bakers using the freshest ingredients. Summer visitors at Baguio can also enjoy pastries from a selection of delicious dishes like Beef Bulgogi, Beef Empanada, and Crispy Chicken Sandwich. With a minimum purchase of P300, customers can win delectable treats or receive a 10% discount voucher for any James Wright Café branch. Don't miss out on the chance to indulge in fresh and all-natural baked goods at James Wright Café!
  Hill Station Bistro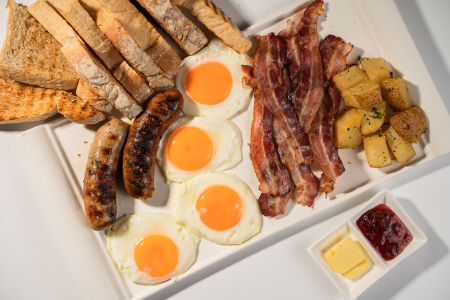 Hill Station Bistro is the perfect place to try this summer in Baguio especially if you're looking for a dining experience that's both cozy and delicious! From their all-day breakfast to their international food classics such as homemade and home-smoked deli products, Hill Station Bistro has it for everyone. You can experience all this at the heart of Camp John Hay and inside SM City Baguio so be sure to check it out.
  Chins
   Chins in SM Baguio is a must-try this summer for those that are looking for delicious and authentic Chinese dining experience. Craving for flavorful noodles to heat up you for the cool breezy weather of Baguio? Chins got you covered! Whether you're dining solo or with a group, Chins is a perfect destination for a satisfying meal.
  Mango Tree Café
   Looking for a refreshing and minimalist dining experience? Then check out Mango Tree Café! Known for their mouth-watering mango-themed dishes and desserts, they offer unique food palettes that's just perfect for the summer season! Not only their restaurant is Instagram worthy, but also their plating and food entry. Their dishes are bursting with flavor and creativity, perfect to be featured on your gram!
  Nanam Iloco
   If you're looking for something different and flavorful, try out Nanam Iloco for some rich Ilocos region cuisine. Nanam Iloco is known for their authentic Ilocano dishes made with fresh and local sourced ingredients to satisfy every customer. Every plate is served and packed with unique and distinct flavors that can only be tasted from Ilocano cuisine. So whether you're a local or a visitor in Baguio this summer, Nanam Iloco is a must-visit!
  Salo Lechon Belly Café
   If you want Filipino cuisine in general while enjoying the summer weather in Baguio, then try out the Salo Lechon Belly Café! From their savory lechon belly to flavorful sisig, every dish will awe and make your mouth water before even starting! So if you want to enjoy a good Filipino dish with your family or friends, the Salo Lechon Belly Café is the right one for you.
  Genki Sushi
   If you're a Japanese food lover, then Genki Sushi is a must-try food place for you. Their amazing and unique conveyor belt sushi concept will surely be enjoyed by anyone! You and your family or friends can pick from wide variety of delicious and fresh sushi and Japanese foods that will be delivered to you by the conveyor belt. So if you're looking for something to add on your bucket list in your summer stay at Baguio, then you should definitely try Genki Sushi!
  Wrapping Up
   By offering platforms to showcase their products and services, we take pride in supporting local, homegrown tenants and MSMEs in Baguio City. We believe that their potential to contribute to the growth of the community will not only benefit the city but also their businesses and foster their own success. This is our small way of giving back to our community – Baguio City.
   Stay tuned for more updates about the SM City Baguio by visiting www.smsupermalls.com or following @smcitybaguio on social media.